Not too long ago, news floated around that
Georgia legislators were looking at the option of replacing school textbooks with iPads
. With the rise of more portable devices - larger than a cell phone, which would not be a great medium for reading books regularly - this seems like a natural step for educators.
Employing a digital device to handle the print material allows for easier updates of content: rather than the cost of writing, editing, printing, binding and shipping thousands of new textbooks, the content can be updated on a digital file and made available for download. Additionally, the content on a digital device can be more appropriate for this generation of learners - infused with images and multimedia, interactive, shareable, and integrated into other resources (like the web).
My concern with this is the device itself. Granted, I have not had the opportunity to play with an iPad, but I do know that the general public has a very "starry-eyed" view of anything Apple produces lately. While the iPad might be the most visible tablet device, it still lacks elements that would make it a killer educational tool.
First is the price - I've always felt that part of the price in newer Apple products is due simply to the name. (Why is it that the iPad has taken off lately, whereas
Windows tablets from about a decade ago seem to have fallen into shadow
?) To make it an effective educational tool, it needs to be a lot cheaper, so that schools and systems can afford to replace them regularly - and to make them available to teachers, as well.
Secondly is the proprietary nature of the iPad. Apple's always been notorious for holding onto the programming of its devices - and while writing apps is accessible (for example, using
IntroWizard
or
AppBreeder
), I imagine working with the OS is not. That might be a huge sticking point for school systems with well-developed IT infrastructures.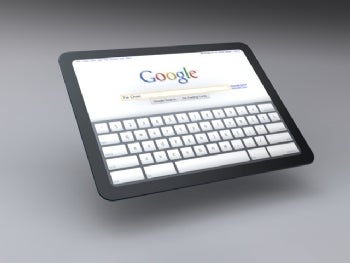 So while I applaud Georgia legislators for looking forward, I think aiming for the pie-in-the-sky iPad is not the right way to go. I had a chance recently to preview a Barnes & Noble Nook from the B&N across the street from my school. The Nook is powered by Google's Android OS, and has just about as simple an interface as the iPad. It and similar devices have the ability to host and run apps, browse the web, etc. I'm not sure licensing with Barnes & Noble is necessarily the right answer, either, although with a smaller pricetag (in the $200-250 range, as opposed to $499 and up for the iPad) it's much more cost-effective.
Okay - so here's my killer educational device:
An Android-powered tablet - Android is infinitely more customizable than the iPad OS.
Multiple USB ports for students and teachers to connect jump drives, peripherals, etc.
Wireless VGA for teacher tablets. (This might be cumbersome right now, so the technology still needs some developing. Allowing teachers to be freed from cords while displaying work on a projector or interactive whiteboard is a deal-closer for me.)
Wi-Fi capability to connect to a school's or location's Wi-Fi network.
An on-board integrated software security package that includes:

GPS access to help retrieve the device in the event of loss or theft.
monitoring software, accessible through teacher administrative software - this could both monitor student's activity, and incorporate "screen-sharing" or remote control to allow teachers to interact with a student's tablet.
anti-virus software.

A tweak to the Android OS that restricts installation of apps - either through password-protection, network verification (only when connected to a specific Wi-Fi network, for example), or some other control measure.
Simple device control buttons for the most common functions - Home key, left/right keys for page navigation, Internet key.
If someone could develop a device for cheaper than most on the market, and market it specifically to schools and school systems, that would be an outstanding emerging market, so to speak.
I'm really excited to see what develops with this technology in the educational arena this year.